UAE's Trusted
MBA Personal Statement Writing Service - Hired by 10K+ Students
PersonalStatement.ae is UAE's top-trusted MBA personal statement writing service, hired by 10K+ students to write high-quality and admission-securing MBA admission proposals for them. We take great pride in having the best MBA personal statement writers working with us because their expertise, experience, and knowledge make us stand out among many similar service providers.
Over the length of 10+ years, we have written successful personal statements for MBA scholarship and admission applications and secured the highest customer satisfaction rate. The perfectly composed MBA admission essay, driven out of creative juices, gives you the confidence to embrace your dream horizon without any second thoughts. Keep aside the pitfall doubts, and hire professionals for the role.
"Securing an admission at Harvard University was my dream! I wanted someone to write a good Harvard MBA personal statement. I came across this service - trusted them, and guess what? I secured my admission. It isn't just about the admission essay, but also a dream that you guys helped me fulfill".
#1 MBA Personal Statement Help in UAE: No More Career Worries for You
Unload your career worries to us because our professional MBA personal statement help service is meant to deal with academic stress. See how we manage to produce the highest quality statement of purpose MBA for students, and success becomes their destiny:
01
Custom MBA admission essays are the top-searched query for students, and the good news is that we write every document from scratch.
01
Give valid reasons to panelists so they don't re-think even for a Nano second while approving your application. They just read and accept!
01
The document sounds yours - it reflects your true self, exhibits your interests, and communicates your unique voice through the right words.
01
Waffle-free content increases the attention span of the reader. Hence, the faculty members read our composed documents till the end.
01
Expert MBA personal statement helpers here have been exercising their writing skills for years; therefore, the quality is always peerless.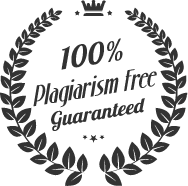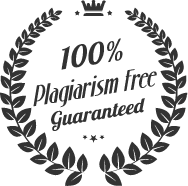 02
We'd Take
Over Instantly
We have written numerous personal essays for MBA application and has assured 100% uniqueness in each document. Despite the uniqueness, one thing that stays common for all orders is our energy to help you succeed in your academic life. And that urge keeps us motivated to outperform the completion.
UAE's Cheapest MBA Personal Statement Help
Overcharging students under the "professional" personal statement tab for MBA applications is just a trick to mint cash from the helplessness of the students. However, in such gloomy times, our top-rated MBA personal statement help online; assures you that our cheapest assistance won't match your budget.
Affordable
Affordability is the best perk you get from us. Avail cheap MBA personal statement help from us.
On-Time
With us, you are never going to miss a deadline! We are always on time, or even before that.
Transparent
The whole process is sheer transparent, so you can track every move of the admission essay writer
Whether it is a university admission essay writing service or MBA personal statement writing service, everything is super affordable at this spot! You can rely on us for all your academic concerns.
Legit Executive MBA Personal Statement Help in UAE
Got a feedback?
We'd be more than happy to hear it.
Order

Nationwide MBA Essay Help - Drop your Query from Any Part of UAE
Sharjah, Abu Dhabi, Dubai, Al Ain, Khor Fakkan, and consider all other cities of UAE - this MBA admission help is approachable from all parts of the country. Drop your query from any part of the country.
We are available 24/7 to ensure the fastest customer support
You can place an order for express deliveries with confidence
Refer us to your friends and avail discount on next order
Writing personal essays for MBA applications can be tricky, but with the smart decision to take MBA admission essay help from certified writers, you can easily nail the process. Just let us know about your requirements, and we'll ensure that you secure your spot at your dream institute.